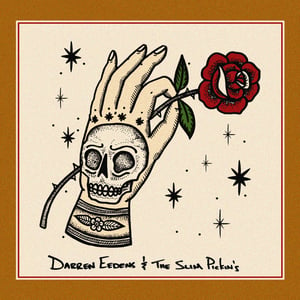 $

15.00
****FOR UK/EU PRESALES PLEASE GO TO
www.darreneedensandtheslimpickins.com
After almost 5 years of no new recordings, we are happy to announce that a full band, full length album is set to launch on April 12, 2019!
BUT, you can get yours much sooner!
Order today and get a copy of one of the very first mixed tracks off the album ahead of everyone else, and we will mail out the physical CD long before anyone else gets their hands on it.
Canadian and American orders will be shipped as soon as possible
Tracks include (in no particular order)
Well Well Well
Forget Me Nots
Whiskey and Bars
Rye Whiskey
Laundry Song (On the Line)
Don't Trust
Hit the Ground Running
Come Home to You
31 years
Mama Smiles